The Pre-Award Division is in charge of the dissemination of calls and new proposals, monitoring of funding agency calendars, support for scholars and students during the proposal writing process, compliance with suggested guidelines, analysis of proposals, distribution of budgets and electronic submission of proposals.
July 1, 2021 to June 30, 2022
June 29, 2020 to June 30, 2021
March 16, 2020 to June 26, 2020
In the last three fiscal years (2019, 2020, and 2021), the Campus received $100,089,290. Please refer to the attached graph.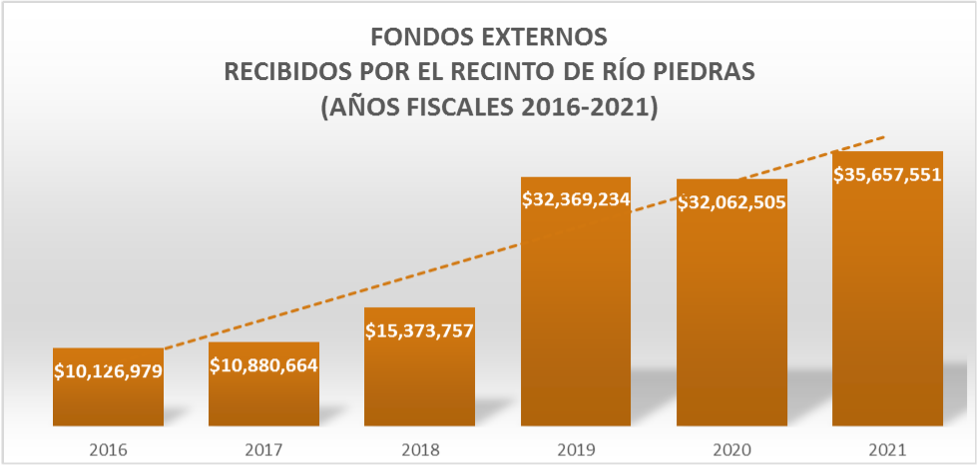 As can be seen, in each of these fiscal years, the amount collected remained above $30 million. Of particular significance are the fiscal years 2020 and 2021, the emergence of the pandemic did not stop the generation of proposals, nor the raising of external funds. From March 16, 2020 to June 30, 2021, 160 proposals were submitted via telework, requesting $94.2 million.
Propiedad Intelectual  y Transferencia Tecnológica